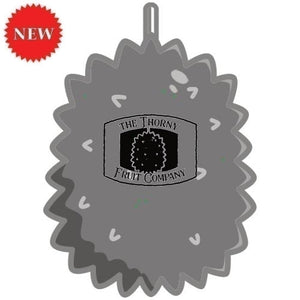 Are you looking for a specific produce? Something not available at the local grocers, mainly used for your cultural celebration or a unique traditional dish? Produce like jahe merah/potent red ginger, kencur/sand ginger, coconut flower pods, fresh rosella native flowers for jam, bamboo poles for lemang or puto bumbong, or coconut leaves for weaving puto or ketupat. These are some examples we've been asked from in the past, and managed to successfully source.
If it is not listed on our website (please use the search function), The Thorny Fruit Co as your online Exotic Produce Concierge Service may be able to help source it for you.
For almost three years, we have sourced rare or hard-to-find fresh Australian-grown exotic fruit, vegetables, and herbs for many of our Sydney household and restaurant customers. We specifically cater to the Southeast Asian cuisine and culture, as it is our speciality. However, we enjoy a challenge and would be more than happy to seek out other tropical and rare produce.
HOW DOES IT WORK?
1. REQUEST - Make a request by submitting a $50 deposit. This shows us you're serious. Frankly, we've had too many change of mind requests that wastes precious time. After submitting this request, we will contact you by email to discuss your requirements.
2. SOURCE - We will source it for you through our network of suppliers, growers or importers. If we cannot find a source the requested produce, we will provide you $50 credit to spend on our existing available produce. Unfortunately, no refunds as we'd already spent time working on it.
3. QUOTE - When we find our source, we'll provide you with a quote on the cost of goods, shipping/transportation, and your delivery or pick-up. (Our source remains our business supplier IP, and we reserve our right not to share contact details.)
4. DECISION - If you decide not to proceed, your $25 deposit is forefeited. This deposit becomes our administration fee for time spent sourcing a product.
However, if you decide to proceed and agree to the cost + shipping etc, then your $50 deposit will be part of and inclusive of the cost of goods paid.
5. CONFIRMATION - Once a price, cost and delivery arrangement has been agreed on, we'll send you an invoice for payment.
6. FULFILLMENT - Upon confirmation and payment, we'll proceed with fulfillment of your request as per agreement.
Who can use this service?
* Sydney-based households, hospitality F&B or commercial resellers - subject to requirements

* Limited to residents of Sydney Metro only if produce has short shelf life, or logistic challenges
 

If you're unsure this service is for you, please feel free to contact us directly with enquiries.

}